PAGE CONTENTS
---
Clare McDonald-Sims (Australasia)
Paul Weimer (North America)
---
Marlee Jane Ward
Iím a writer, blogger and amateur photographer from Melbourne, Australia. Iím passionate about writing, but every writer begins as a fan Ė and Iím mad about Science Fiction. I attended Worldcon in 2016 in Kansas City and Iíd love to have the opportunity to build connections with world-wide fans of Science Fiction again in San Jose this year. I look to document fan culture and my personal experience at the biggest con in the world, both through blogs and photos. Iím warm, outgoing and absolutely sure that I wonít just make networks, Iíll make friends.
Nominators: Australasia: Jane Rawson, Cat Sparks and Corey White; North America: Neile Graham and Kij Johnson.
---
A total of 35 valid votes were cast for the 2018 Down Under Fan Fund race. Voting statistics follow. The winner, Marlee Jane Ward, won on the first round.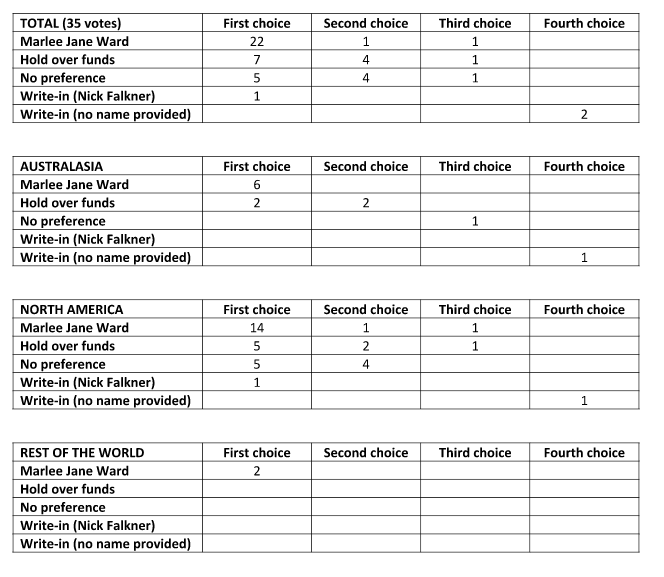 ---
Call for candidates (in html format)
Ballot (in pdf format)
---